The Top Things Seniors Say Help Them Live Their Best Life
What helps you live your best life?
That's the question we asked more than 300 seniors of various ages, incomes, and locations nationwide. The answers we received humbled us, because even during these tough times, seniors continue keeping what's most important in the forefront of their minds.
Why did we ask seniors what helps them live their best life?
Amidst the pandemic, we were curious to know what our greatest generation thought of when it comes to what, or who, fulfills them. Seniors may also not realize that what helps them live their best life can be provided in a senior living environment as well.
Who Were the Survey Respondents?
Our survey reached 305 people, male and female, with various incomes who live throughout the U.S. Everyone was either 60-years-old or greater.
How Did Seniors Respond?
We established general labels to categorize our seniors' responses to what helps them live their best life. Below were the more popular labels:
Faith
Family/friends
Health
Money (no financial troubles)
Positive outlook
Hobbies, exercise, volunteering
It is safe to say our answers were varied and important in their own ways, from being worry-free of financial troubles and maintaining good health to keeping up with loved ones and pursuing their faith. Below are some of the open-ended responses we received that captured how seniors are feeling physically, mentally, emotionally, or spiritually.
| | |
| --- | --- |
| "Clubs and activities available within my senior community." | "Having a husband that makes sure I walk every day." |
| "Volunteering for Meals on Wheels and the local Food Pantry." | "Working at something that is meaningful." |
| "Safe neighborhood with neighbors my age." | "Pre-covid it was seeing friends for 'something' once or twice a week. Now it is the accomplishment I feel when I finish a project I have been ignoring for years. Post-covid I'll be able to look back and say 'I did it!'" |
As a senior living advertising and marketing agency, we want to connect these answers we've received from folks across the country to the benefits we see daily from communities.
Why Senior Living?
What many people may be surprised to learn about senior living is the socialization aspect of it. We may see the beauty of senior living and how it enhances folks' lives, but the public does not get to experience that viewpoint often. And reality hit us again when seniors in another survey we conducted thought more negatively of senior living than neutrally or positively.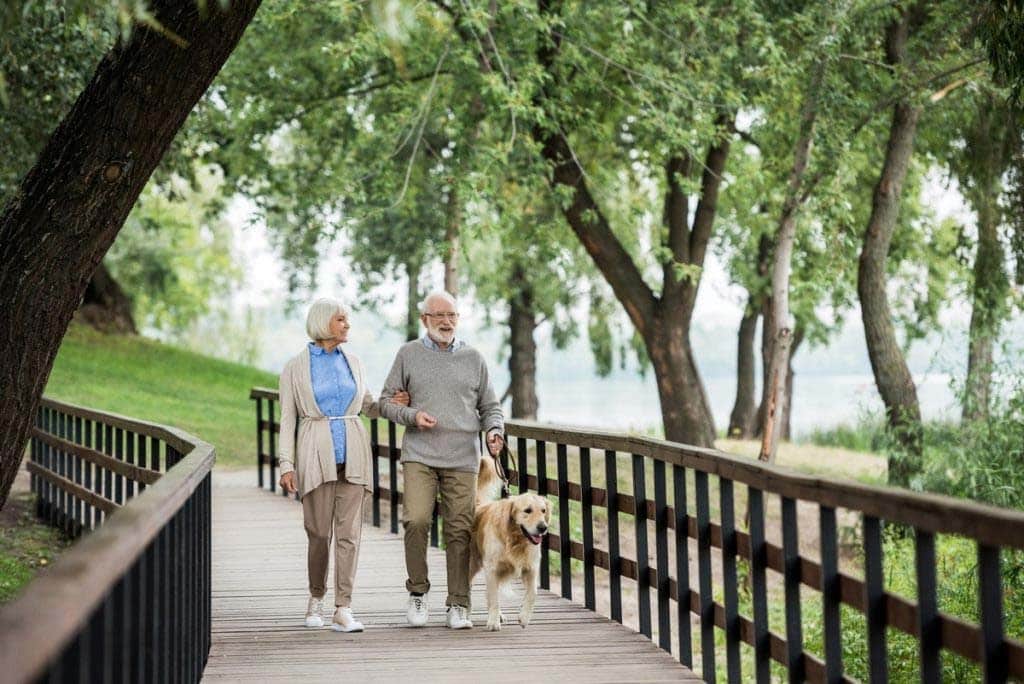 When we think senior living, oftentimes we think 'nursing home'. But the truth is that senior living communities offer a home, neighborhood and community on top of the care services provided. There are around 800,000 residents in assisted living communities right now taking advantage of this type of lifestyle. Book clubs, fitness classes, walking groups and more are the type of activities that occur daily at communities we represent with little-to-no gap in the calendar. 
With housekeeping, chores, and meal prepping left to the community associates, seniors have this time to establish new connections with each other and pursue hobbies. When there are themed parties, happy hours, or live entertainment, residents are bound to meet and form lasting friendships.
Senior Living Helps People Live Their Best Lives
Yes, there is a medical service aspect to senior living. But communities also help seniors feel like they are a part of a community again and not alone anymore. In addition to socializing, communities help seniors free up their time to pursue things that fulfill their lives such as practicing their faith, speaking more with loved ones, or pursuing a new hobby. And that undeniably helps seniors live their best lives.