Senior Living Web Design & Development
Services from Craft & Communicate
Have you ever been to a website and had a pop-up take over
the whole screen

that you

couldn't figure out how to get out of?
Now imagine yourself as an 82 year old on your iPad, and imagine the trust you just lost when visiting a senior living website. Or imagine yourself as an adult child, awake in the middle of the night, in bed on your iPhone, looking for a place for dad? The same situation – you're nervous and frustrated and scared about finding the best housing for your parent, and that dang pop-up, you just can't get it to go away. So you leave and go to a different provider's website.
Now, imagine the same situation, with an easy-to-navigate website, with text sizes large enough to read and at the same time, small enough to not take over the whole screen. With content written to the person using it – the person in most need. With colors that even those with color blindness can easily see where to go next. With words that can be read to you if reading is no longer easy for you. Imagine the difference that a website makes when it's easy to use and it speaks to you and your needs.
That's the difference we provide. Let us help you with the web design for senior living that does.
Accessible websites designed with adult children and seniors in mind
Fast-loading websites developed to help with your SEO
Regular updates to content, blogs, photos and more
Activity calendar and newsletter updates
Designed with best practices in mind by a proactive, fast-acting, U.S. based full-time team
All website design and development updates are included in our affordable monthly retainers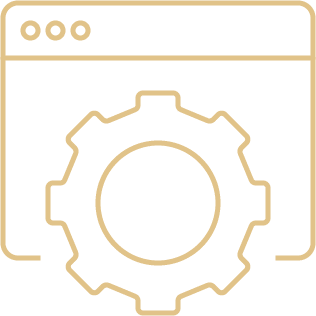 Get web design for senior living created with best practices in mind by a proactive, fast-acting, U.S. based full-time team.