Your community websites have to be developed for both humans and robots. What does that mean? SEO must be thought of from day 1. A slick website is only slick if people get to see it.
We ensure all sites are: senior-friendly, accessible, mobile-friendly, updated monthly if not weekly, and filled with valuable, informational content to attract the right seniors and adult children. In addition, we monitor the security and reliability of your websites 7 days a week.
What's the first page seniors visit when going to your website? It's the floor plans page! Before hitting services, photos, contact, etc., this page is the most important to them.
Make your floor plans shine with our 3D-looking models.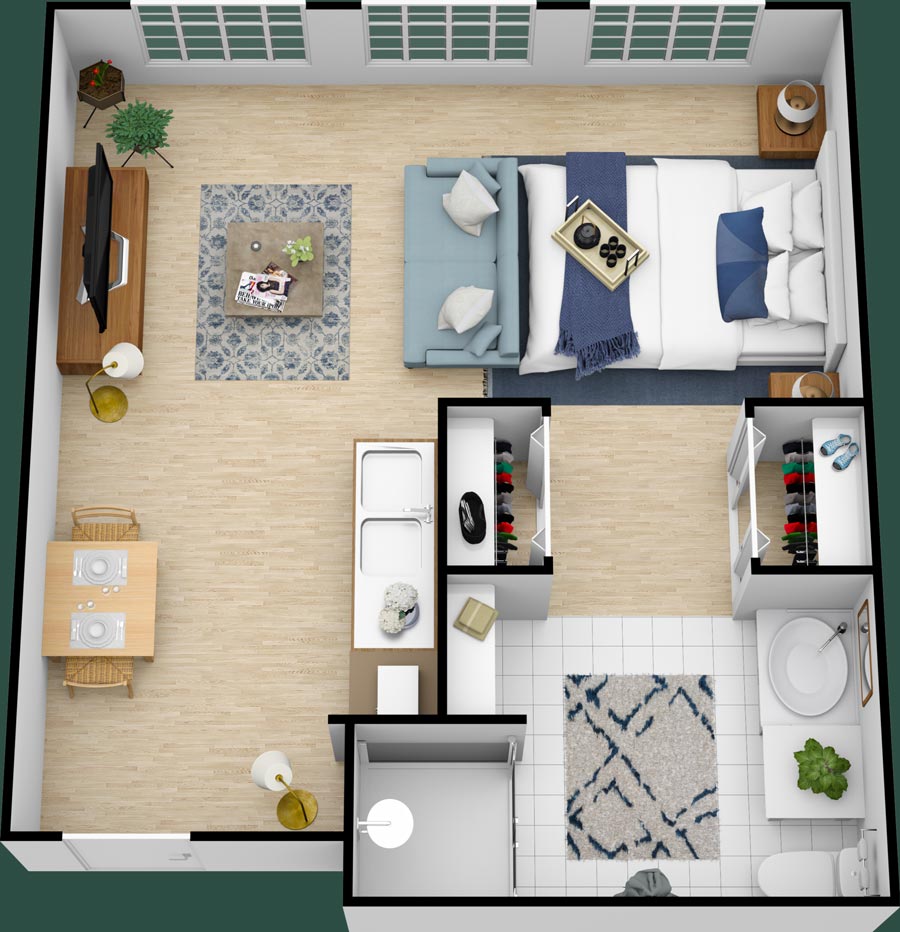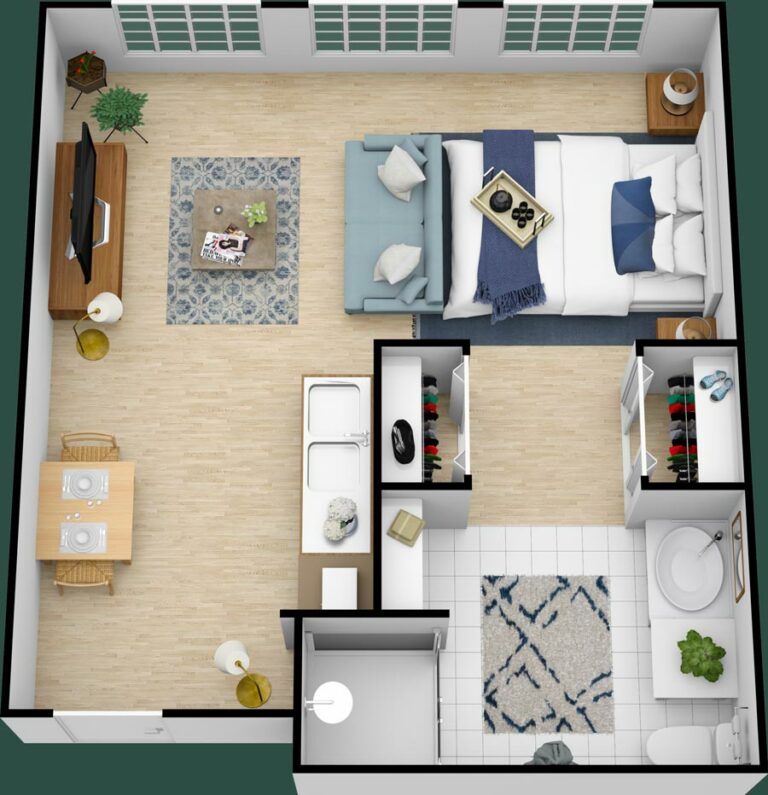 Our team knows that marketing independent living, assisted living, or memory care through print can still be worthwhile! Now more than ever, we're seeing a surge of direct mail postcards and newspaper inserts, in addition to the standard collateral packets, invites, trifolds, and more.
Our brand identity packets also include business cards, letterhead, envelopes, and even promotional materials and banners to ensure you're covered.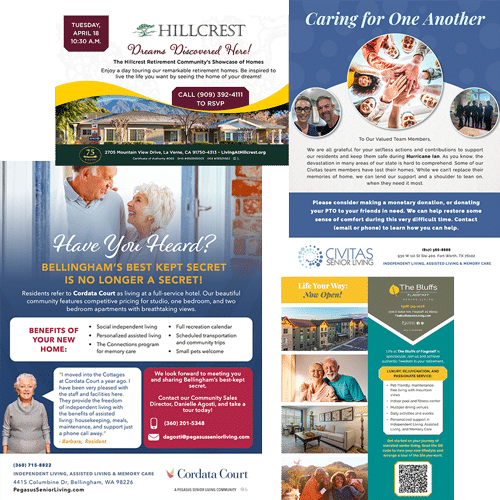 PR might be our biggest "secret" weapon. We focus our energies on leadership and corporate updates, and most importantly, to get the right stories in the face of the media about your residents and communities. We work diligently to find what makes your communities different and get that message out on local and national levels.
In addition, our team handles all crisis communications, 7 days a week.
Digital encompasses so much more than just your website design and SEO. This can include: all of your community's online listings, digital advertisements, pay-per-click, retargeting, remarketing, geofencing, email marketing, chat boxes, calendar integrations, extensive analytics reporting, social media, and more.
Negotiating and booking media buys is no problem for us. We have contacts with local and national publications that specialize in selling to seniors and always work to get you our best agency pricing. Whether you need billboards, newspaper advertising, television, radio, or digital, we've got you covered.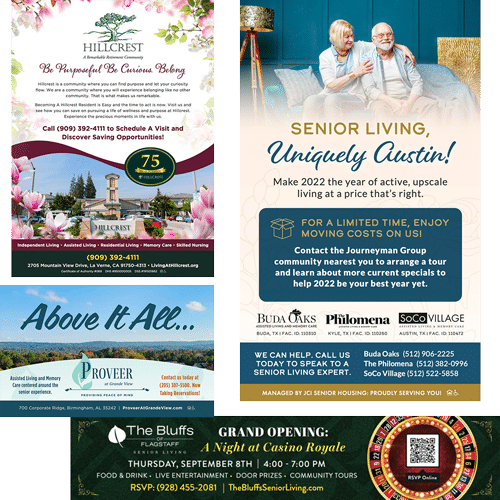 Our simple yet professional graphics will help to build and solidify your brand's identity. Quickly communicate your mission and stand apart from other companies with a logo that is usable across print and digital media, whether you are marketing independent living, assisted living, memory care, or another form of senior care.
Our services are designed to fit your company and community where you need them the most.