For the industry that never sleeps,
meet the agency who doesn't either.
Owners Rich & Jen Malloy Have a Combined 30 Years in
Senior Living Marketing and Web Design & Development.
We believe deeply in honoring the lives of seniors and recognize the need for responsible communication in both a B2B setting and for the senior audience themselves.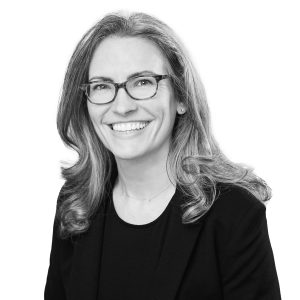 Welcome! I'm Jen, the owner and the client relations manager for C&C. We opened our doors in 2016 with the goal to provide the best possible service, accountability, and truthfulness to senior housing organizations looking for turn-key marketing, advertising, and public relations support.
Since 2006, I've worked in senior living, beginning at Brookdale as their Corporate Director of Marketing and Creative Services, and then at Sagora as their Corporate Director of Marketing and Advertising. I know firsthand what it's like to work with an outside agency, and I've remained committed to ensure Craft & Communicate is the absolute best at both service and at making our clients' lives easier in this industry.
Over the past 5 years, we've grown from supporting 6 communities to over 80 communities all across the United States. We currently serve 9 senior housing companies for all of their marketing and public relations support. We have a full-time, U.S.-based, team of caring leaders who are committed to our clients' growth and success. We have an extreme desire to be better today than we were yesterday.
From community and company naming, to logo design, collateral design, website design, form integration, email marketing, public relations, SEO and digital marketing, among so many other things, we're your one-stop shop, and I'll be there with you from day 1, ensuring your needs are met, your sales teams are supported, and your communities stay full with happy residents.
Rich is the brains and the muscle behind C&C. He leads our team, he requires accountability, and he demands excellence, all with a huge heart. You'll meet Rich from time to time, but for the most part, he'll be in the background, making sure everything is running smoothly.
Rich developed his first website in 2000. Much has changed in the web development industry since then, but what has not changed is Rich's keen understanding of communication and craft. He quickly cuts through excess information to get the cleanest and most concise message delivered.
Rich has created websites for various industries, Fortune 500 companies, and Mom & Pop businesses. Today, he takes this knowledge and his expertise in strategy to create brands and marketing developments for senior living companies nationwide. Rich is an expert at applying business ideas to the real world, coming up with innovative campaigns for our clients, and helping them to achieve their business goals.
He leads our team of designers, developers and writers, and initiates successful campaigns and strategies for each of our senior living and senior-focused clients.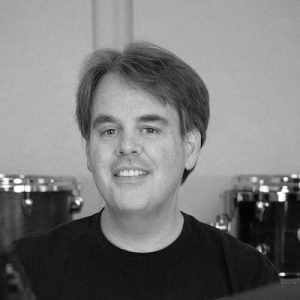 Our Team Includes Leaders in Public Relations, Digital Management, and Design.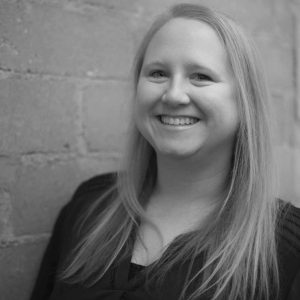 Meredith serves the clients of Craft & Communicate by managing online listings, acting as a liaison for admin inquiries, and facilitating quality assurance. She received her Bachelor of Fine Arts degree in theatre and quickly learned how important storytelling is in marketing. After graduating, she immediately settled into marketing in senior-related industries and has gained a passion for serving the generations before us. In her free time, you can find Meredith volunteering at her church and singing and playing guitar in the praise band. She has the tallest husband in the world (clocking in at 6'7") and a ferocious feline. Phil. 4:8
Director of Public Relations & Content
Blair has been working with Jen and Rich as a public relations professional and content writer since 2015 helping clients receive the recognition they deserve through national or local media outreach and crisis communications plans. She received her BA degree in Strategic Communications at The University of North Texas' Mayborn School of Journalism. Other than serving seniors with the C&C team, Blair spends the rest of her time volunteering with Meals on Wheels, playing with her dog Chewie, or spending time with loved ones.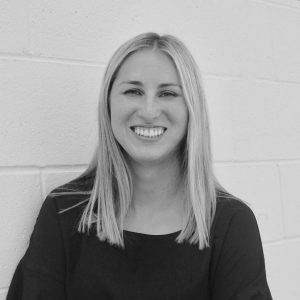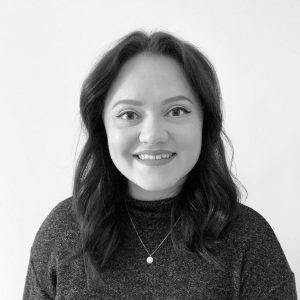 Director of Design & Creative Services
Jessica is a graphic designer based in New Jersey. With over 10 years of professional design experience, Jessica offers new perspectives while also maintaining brand standards in senior living marketing and design. She received her Bachelor of Science in Graphic Design Communication from Philadelphia University, which incorporated print, digital, and marketing studies. With a family history of Alzheimer's, Jessica has a deep understanding of the importance of senior care and uses that knowledge to drive her creativity. Outside of C&C, Jessica enjoys relaxing at the beach, traveling to new cities, going to concerts, or spending time with her two cats.
Director of Web Design & Development
As a Michigan-based web designer for Craft & Communicate, Lauren designs, develops, and manages professional, user-friendly websites. Her digital work helps senior living communities build trust and recognition online; it also provides helpful information within compelling layouts to their current and potential residents. Before working at C&C, Lauren obtained a BDes (Bachelor of Design) in Digital Multimedia Design along with an Undergraduate Certificate in Digital Arts from Penn State University. In addition to her other artistic pursuits of drawing and painting, she enjoys trying new recipes, walking outdoors, and adoring her Tabby cat, Perry.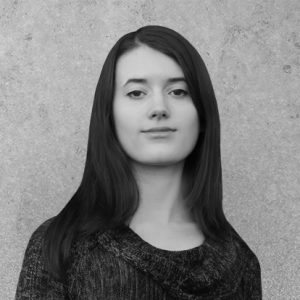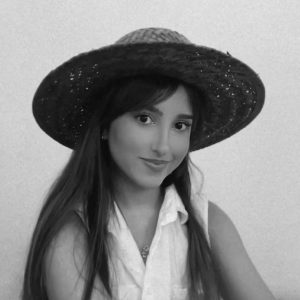 Simi is a designer and illustrator that assists in the creation of branding and collateral design. She received her BA in Art/Graphic Design and a Minor in Communication Design at the University of Southern California: Roski School of Art & Design and Annenberg School for Communication and Journalism. Simi has grown up with compassion in her heart for seniors by volunteering to serve meals in her free time and watching her Mom as a nutrition manager at a local senior center. When Simi is not designing, she is present on her yoga mat, baking tasty treats for friends and family, or soaking up the California sun.
Our Part-Time Team Members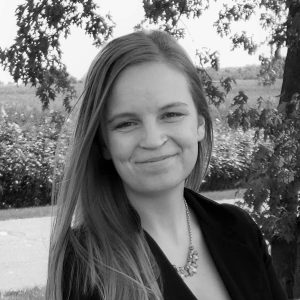 Digital Advertising Manager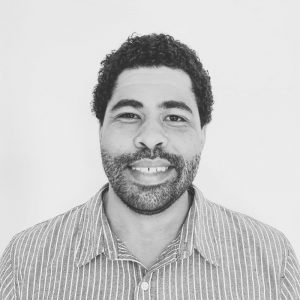 We work very closely with videographers, photographers, virtual tour creators, competitive analysts and mystery shoppers if recommendations are needed.