Our survey results from seniors on what they'd like added to senior living communities
Senior living marketing and advertising agency Craft & Communicate (C&C) is continuing to collect data from seniors on what they think about the industry and retirement living in general. The latest question we asked was: If someone is building a new senior living community, what would you tell them to add? Senior living operators, you may want to read on!
Why did C&C ask what seniors would add to new communities?
Our senior living marketing team wanted to understand the features, services, and/or amenities seniors look for when they start their search for the right community.
What were some of the answers we received?
All 205 participants were at least 60 or older, meaning a mix of baby boomers and our current senior population provided their thoughts. In particular, our more common answers were:
Swimming pools, indoor pools and hot tubs
Exercise room or gym
Walking trails and outdoor areas
Movie room
Bistro or pub
Libraries or audio-book libraries
Pet-friendly
Well-equipped tech center with computers and training from staff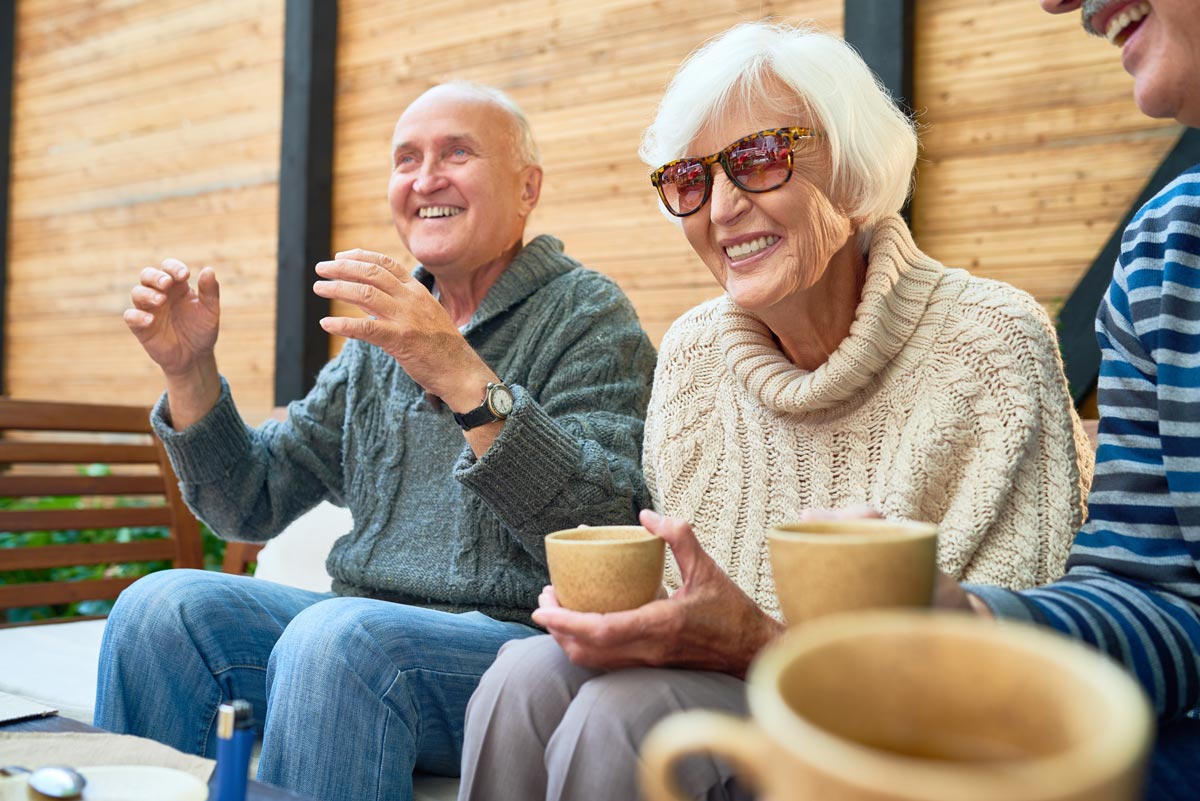 What else did seniors say?
Although many mentioned indoor pools or exercise areas, seniors' answers also touched on other services that make a community worth living in.
| | | | |
| --- | --- | --- | --- |
| Other Amenities | Dining | Features | Services |
| Tropical small gardens | Restaurant like a deli or first-class restaurant with wide selections: American, Chinese, Italian, and Mexican | Atrium with a small waterfall, pond, and coy | Full range of medical support in their community, from little assistance necessary to memory care |
| Animal sanctuary | Specialty coffee house | Plenty of windows | 24/7 room service |
| Dance hall | High-quality food service | Elevator or no stairs | Volunteer coordinator |
One respondent said to help seniors feel more connected to their city/town by partnering with places such as the nearby youth sports center or volunteering sites. One respondent even suggested having a volunteer coordinator to assist seniors with what they'd like to take part in, whether it be animals, the environment, providing meals for those in need or other non-profit work.
Some mentioned what they look for in the apartments: walk-in baths/showers, hallways that descend instead of steps, wide doorways, seats in showers, and sturdy handles. One mentioned that they lived in two brand-new communities and was the first resident in both! They said what attracted them most were the open floor plans, floor to ceiling kitchen cabinets, and large bathrooms in their units.
How do these results help senior living operators?
The results from this survey help us as marketers understand what seniors look for most when searching for a community, but they can also help operators. Reading straight from the source on what they desire most is a nice reminder while building, acquiring, or taking over management of new communities.
Continue to check back on the C&C blog as we continue to discover more about seniors' lives and how their answers shape our future. If you need marketing assistance, we're here to help as well. Drop us a question or comment!