Services from Craft & Communicate
This is your chance to get your message out
without it sounding like a marketing spiel.
Public relations, reputation management, search engine optimization, and crisis communications are the most important part of your marketing package, and it's what we spend most of our time doing. Marketing is effective only when people trust you to begin with. Public relations is what builds trust. Seeing your community mentioned for their volunteering efforts on the nightly news will bring more qualified, ready buyers into your community than any ad you purchase, period. Public relations builds trust, and that is at the heart of everything we do.
Proactive public relations stories sent regularly to senior housing, local and national sources
Stories crafted around your residents and the activities in your community
Releases based on new senior housing developments and construction, new hires, company-wide initiatives, and more
Crisis communications by a full-time senior living PR team with over a decade of experience working in senior housing
All public relations and crisis communications management fees included in our affordable monthly retainers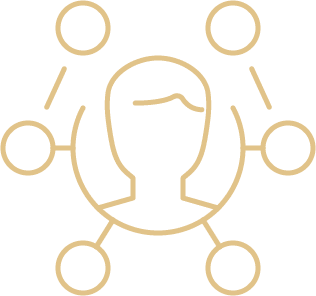 Experience  
Simplified 

Public Relations Services.