Our senior living marketing, advertising, and public relations agency is honoring the women who came before us for Women's History Month
Artists, writers, mathematicians, bloggers, mothers, and more. These are the titles of women who are inspirations to the Craft & Communicate team. In honor of International Women's Day on March 8 as well as International Women's Month throughout the month of March, we wish to acknowledge those individuals who paved the way for us, who empower us, and who inspire us in our blog.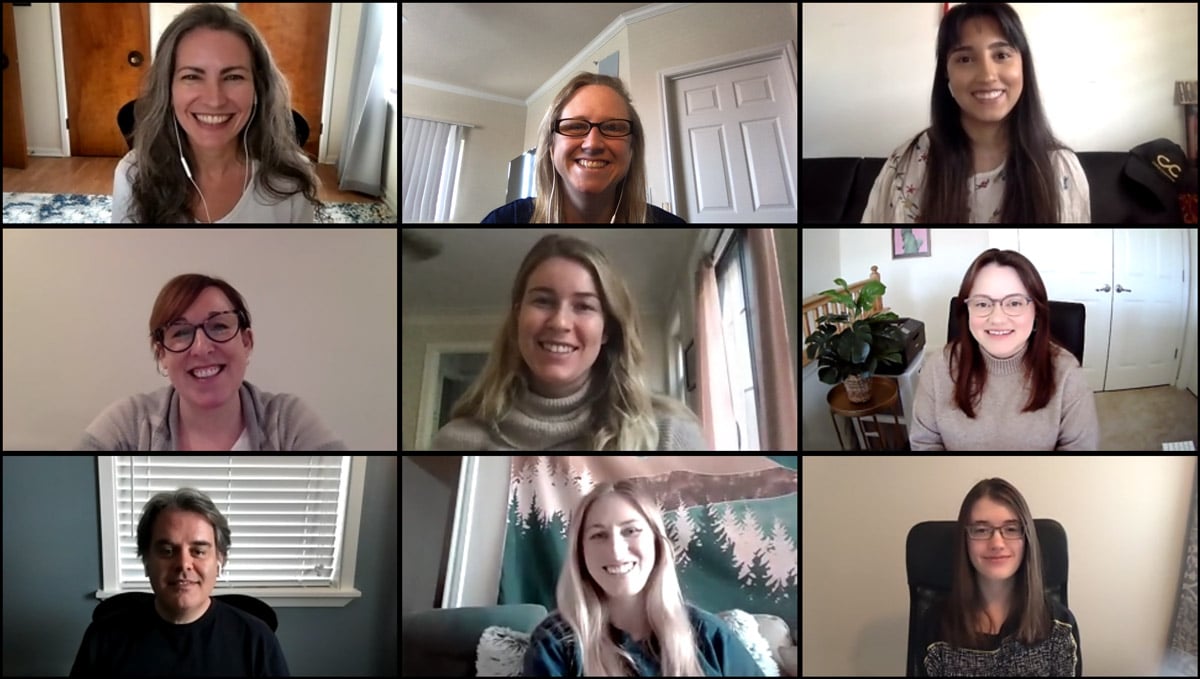 Jen
Owner
I'm having such a hard time choosing just one woman! Alice Waters, Georgia O'Keeffe, Brene Brown and Anne Lamott have had the most impact on me and my life. Alice for her healthy, simple cooking and her work on getting vegetables into schools; Georgia for always creating her own path, for her incredible use of both color and subject matter, and her love of the lands of New Mexico; Brene for leaning into the harder conversations in life without those conversations feeling flowery or dramatic; and Anne for her soulful, truthful, yet incredibly funny (and much-needed) voice.
Rich
Owner and Strategy
Carol Kaye was the bass player with the 60s & 70s L.A. Session musicians known as the Wrecking Crew. They played on the albums by The Beach Boys, The Righteous Brothers, Simon & Garfunkel, The Monkees and many more. The recording studio is mostly a boys club with few females involved through the years and the rhythm section even more so. To have played the bass in the 60s is one thing, to have done it with the best and be the best is another. Carol broke down so many barriers and gave inspiration to any women with dreams of being a musician. You can hear her famous bass line on the opening of Witchita Lineman by Glen Campbell. 
Meredith
Director of Operations
Nona Jones is a true testament to survival and courage. Having suffered heinous abuse by her mother's boyfriend at a young age, she bravely decided that what happened to her would not define her and quickly followed her passions, becoming an author, pastor, entrepreneur, and well-sought after speaker. She became a licensed minister at a mere 17-years-old, and has since traveled the globe, speaking and preaching.
Nona is now the Director of Global Faith-Based Partnerships at Facebook, pastor of Open Door Ministries, and founder of Faith & Prejudice, a Christian movement seeking to break down racism in America. She is an author of five books including my personal favorite, From Social Media to Social Ministry, an explanation of how to use Facebook groups to better foster engagement within your community.
Blair
Director of Public Relations and Content
A lady both witty and wise, American poet Ms. Mary Jane Oliver wowed the world with her writing and her love for the natural world. She won the National Book Award and the Pulitzer Prize as well as being one of the nation's best-selling poets. "Her work is inspired by nature, rather than the human world, stemming from her lifelong passion for solitary walks in the wild." The simplicity of her work helps ground me and inspires me to be present in each moment. Mary was also a member of the LGBT+ community during a time where being different wasn't as widely accepted. She and her partner Molly Malone Cook, a famous photographer, are also inspirational to me as two different creatives who continued to do their best work despite the pressure of living in a world set against who they were.
"Tell me, what is it you plan to do with your one wild and precious life?"
Jessica
Director of Design and Creative Services
Jessica Hische has inspired me throughout my career. She is an all-around graphic design and lettering superhero who's worked with clients big and small. What inspires me most about Jessica is her determination. Some of her greatest work is her passion projects, which have elevated her career by putting her name out there. Her work is featured all over, from logos, to movie title sequences, to children's books, and beyond. Jessica is someone I always turn to for a boost of inspiration or knowledgeable advice.
Sarah
Digital Advertising Manager
Jamie Scrimgeour is a wife, mom, and stepmom who started her own online business to support other stepmoms and open up the conversation about blended family life and the stigmas that are often associated with stepmoms.
When she was struggling with adjusting to a new life as a stepmom she didn't find much support online. In an effort to help others in her same position, she has started her own online business to support other stepmoms through her podcasts, life coaching, and online blog.
I have been in a step-parenting role for over 5 years now and I found Jamie's online content when I was going through a difficult transition period. Not only has she inspired me to look at things from a new perspective, but she also provides great advice on being a more confident person, setting personal goals for yourself, and thriving as a parent in general. Her work has also inspired me to start my own business.
Melissa
Marketing Accountability Manager
I'm a huge baseball fan so I'm going with Kim Ng, baseball's first female GM. She started with the MLB 30 years ago as an intern then continued her career with the White Sox, Yankees and Dodgers. With her leadership, those teams went on to make eight postseason appearances, six league championships and three World Series titles. She was named the GM of the Marlins in November.
I entered Major League Baseball as an intern and, after decades of determination, Major League Baseball is the honor of my career to lead The Miami Marlins as General Manager, this challenge is one I don't take lightly. When I got into this business, it seemed unlikely a woman would lead a Major League team, but I am dogged in the pursuit of my goals."
– Kim Ng
Lauren
Digital and Print Designer
Grace Hopper was a mathematician and one of the first computer programmers among very few female colleagues in the mid-1900s; she played an essential role in developing the first commercial computers and wrote the first computer manual. Grace also led the team that invented and used COBOL—Common Business-Oriented Language, a coding language which she helped popularize throughout the 1960s—to develop digital applications for the U.S. Navy.
I first learned about Hopper while in a college web design class. Since then, her commitment to advancing an entire field of difficult work has inspired me to persevere in my education, career, and everyday life.
Simi
Designer
Adriene Mishler is an international yoga teacher, actress, writer, and entrepreneur. She is an enlightened individual that mends traditional and modern yoga, while still keeping each practice full of humor and life. Adriene is always joined on her mat with her insanely cute pup, Benji, and her mantra "Find What Feels Good"- a nod to how beautifully unique we each are.
I have been practicing with Adriene for several years online, and her approach to at-home-yoga revels deep in the conscious attitude it takes to honor your body and spirit. I am constantly inspired by her appreciation for all living things, and the notion that showing up for yourself in the smallest ways is what ultimately leads you to finding your truth.